FREE Webinar 02/05/2015 at 2:30PM
ADVANCED ISRAEL TRAINING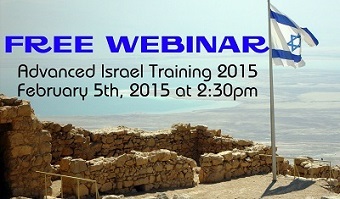 We are the leaders in this global training – more people have participated with SSI than any other entity in the USA, public or private.
Next departure:
Don't miss out and save your spot!
Israel's hotels are already booked for May 2015!
Register and get a free subscription to The Counter Terrorist eZine Magazine, and a complimentary membership to the Homeland Security Network.



*Cannot replace an existing subscription. Must have a valid government email address.